Seventy years ago, our founders were up to something pretty special. In 1952, Chuck and Marge Lawson had big plans. They were both working at Cleveland Hopkins International Airport, Marge as a ticket agent and Chuck as an airport administrator. They spent their coffee breaks watching the planes take off and dreamt of the day they too would be setting off to new places.
It turns out those big dreams were meant to be. With a passion for travel and experiencing other cultures, they took the $65 saved in Marge's bank account and opened their travel agency (then known as The Travelmart). Their first office space was in the reception area of a local attorney's office, with just a single second-hand desk, chair, and a telephone to start taking travel requests.
As true trailblazers in the travel industry, they found many ways to scale the company to best serve their clients. Over those early years, their titles ranged from chauffeurs and tour guides, to travel advisors and hotel scouts.
They started offering ground transportation service to take their VIP travelers to the airport, where their dream started in the first place. And they regularly visited new destinations to give their clients inspiration for unique travel experiences (oftentimes by piloting their way there on Chuck's plane, Chocolate Bar, named in honor of his love for chocolate).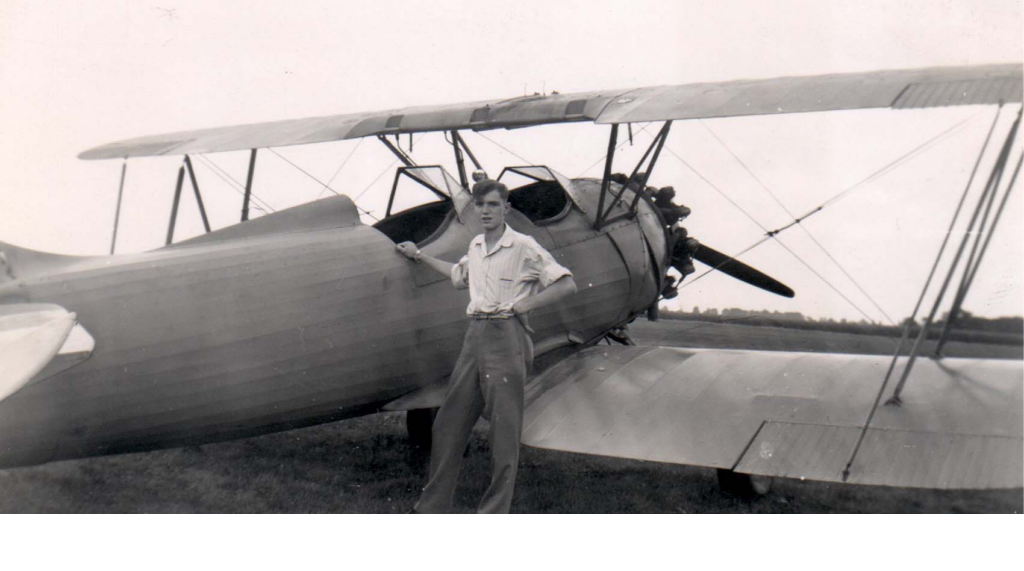 After gaining expertise across all types of travel, transportation, and experience planning, the company evolved in a big way. In 1958, a new division was launched to use travel as a tool for business results. It was called Incentive Travel Planning – one of the first of its kind in the world. And in true Midwest fashion, the inaugural travel incentive program they supported was at the historic Grand Hotel on Mackinac Island, Michigan.
Now 70 years later, their dream is still very much alive and is the driving force behind what is now Achieve Incentives & Meetings. As a generational business, the thrill of travel and copious amounts of curiosity is in our blood. It is why our passion for what we do has never wavered in all these years. Our team continues to be heavily invested in providing the best advice, travel support, and event planning services to our clients because we are truly in love with helping others experience the world.
What's Changed in 70 Years (and what hasn't)
Over the course of seven decades, a lot has changed for travelers and event attendees. Back in the 1950s, there was no such thing as "turn-key" in travel planning. If you wanted to book a flight, you had to call the airport to request flight schedules, and then had to drive to the airport to purchase tickets from the airlines.
As you can imagine, this caused a lot of delays and a lot of headaches. So when Chuck and Marge got started, they tackled things in a new way. They would get to know their clients' travel preferences, coordinate the flight, hotel, and excursion details, handwrite the flight ticket itineraries and trip agendas, and oftentimes deliver them right to their front door.
Above all else, they wanted to make travel and planning easy, accessible, and personable. It has been these founding philosophies that continue to guide our work in planning small and large events around the world today.
From online booking systems and all-inclusive resorts, to newly developed destinations and complex risk management planning, we have been at the forefront of watching, responding to, and leading much of the change in the travel and event industry.
But we have also seen how much has either stayed the same or has come full circle.
When Achieve Incentives first launched, workplace culture wasn't a hot topic business leaders were focused on. But the reality was that we were helping our clients build and strengthen their culture as we brought together their teams in unique settings around the world.
And today, we are ecstatic to see trends around hosting "off-the-beaten-path" events that include immersive cultural experiences and meaningful moments. This is the type of travel we have been innovators of since our beginnings. The truth is, in the 1950s – much of the world was still being discovered, meaning most exploration was rooted in the local experience.
Evening dine-arounds were hosted at the homes of locals. And the custom outfits our incentive attendees wore to the galas we planned were hand-stiched by Marge's mother (such as the hundreds of togas painstakingly sewn for programs we hosted in Rome, Italy). Chuck and Marge started this company because they knew the power of connecting cultures and creating awe-inspiring experiences.
We love that these simple joys are what people are yearning for most as we help our clients return to safe travel and events.
Other things that continue to stay the same are our dedication to customer service and integrity, and our commitment to living our core value – "Give the World" – which to us means we are always going the extra mile in supporting our clients, and in fact – helping them give the gift of traveling the world to their most important stakeholders.
As one of the first movers in the incentive travel industry, we have learned how to adapt and stay strong through any challenge that comes our way. From environmental disasters and recessions to global labor strikes and pandemics, we are proud of how we have shown perseverance and resiliency through it all.
Our Vision for the Next 70 Years
Seventy years in and we know we are just getting started. As travel and planning continues to become more complex and confusing, we see our services needed now more than ever.
Every day, we are learning about and navigating new destination entry requirements, medical protocols, and risk management strategies. Add to that the overwhelming number of options for vendors, hotels, and experiences, plus the need to lean on strong partnerships to solve complicated challenges – means our support and expertise are very welcomed stress-busters.
With the same goals of bringing ease and delight to the planning process, we are excited to support our clients in new ways so destination meetings and incentive trips are an easy "yes" for our clients as they find ways to connect and motivate their teams.
We also see an increase in traveling for good, and bridging cultures in impactful ways. We know that travel has the power to change people for the better, and meaningfully connect teams.
Our plans are to continue doing what we do best – making travel and planning easy, accessible, and personable – and having fun while we do it.
Ready to share in the dream and give your most important people the world? Reach out to Team Achieve today!